Jeulia Hip Hop Stainless Steel Men's Bracelet
Special Price
CA$67.50
CA$118.50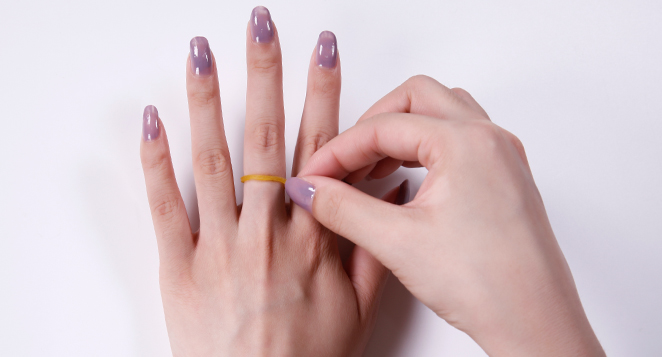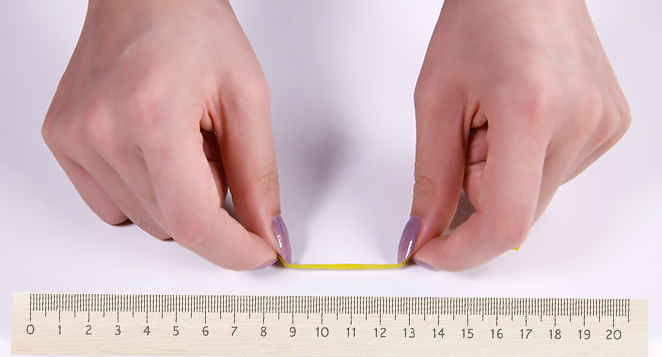 This is a chart that will be extremely helpful for you to determine the ring size that you need. You can either make use of a tape or a small piece of string to measure the area that will be occupied by the ring. When it becomes a complete circle, make a mark on such string. This will be helpful for you to compare with the chart that is mentioned below.
Inside Diameter
Inside Circumference
SIZE
MM
MM
US / Canada
UK / Australia / South Africa
France / Germany
Italy
Spain
Japan
14.1
44.2
3
F
44
4
4.5
4
14.5
45.5
3.5
G
46
5
5.5
5
14.9
46.8
4
H
47
6
7
7
15.3
48
4.5
I
48
8
8
8
15.7
49.3
5
J-½
50
10
9.5
9
16.1
50.6
5.5
K-½
51
11
10.5
10
16.5
51.9
6
L-½
52
12
12
11
16.9
53.1
6.5
M-½
53
13
13
13
17.3
54.4
7
N-½
54
15
14.5
14
17.7
55.7
7.5
O-½
56
16
16
15
18.1
57
8
P-½
57
17
17
16
18.5
58.3
8.5
Q-½
58
18
18.5
17
19
59.5
9
R-½
59
20
19.5
18
19.4
60.8
9.5
S-½
61
21
21
20
19.8
62.1
10
T-½
62
22
22
21
20.2
63.4
10.5
U-½
63
24
23.5
22
20.6
64.6
11
V-½
64
25
24.5
23
21
65.9
11.5
W-½
66
26
26
25
21.4
67.2
12
X-½
67
27
27.5
26
21.8
68.5
12.5
Z
68
28
28.5
28
22.2
69.7
13
Z+1
70
30
30
29
22.6
71
13.5
Z+1.5
71
31
31
30
23
72.3
14
Z+3
72
32
32.5
31
23.4
73.5
14.5
Z+4
73
33
33.5
32
23.8
74.8
15
Z+5
74
35
35
33
OTHER TIPS
1) *Measure your finger in warm temperatures at the end of the day.
2) *If your knuckle is a lot larger than the base of your finger,measure both the base of your finger and your knuckle and select a size between the two.
3) *When considering a wide band, move up a size from your measurement, for comfort's sake.
Bracelet Length
Inches
5.5
5.9
6.3
6.7
7.1
7.5
7.9
8.3
8.7
cm
14
15
16
17
18
19
20
21
22
We have already listed some steps for you to choose your right size bracelets.
Step 1: Use the tape measure or a strip of paper to measure your wrist.
Just wrap the soft tape measure around the broadest part of your wrist and take note of the length. If you are using a plain strip of paper, mark your size with a pen or pencil then use a ruler to measure the length (The starting end of the paper must be at the base of the ruler and marked 0). That would be your wrist size.
Step 2: Add one inch, or 2.5 centimeters, onto this measurement to get the final length of your bracelets.
Please make sure there's enough space to tuck in 2 fingers as this is the space you need to add the charms. If you want to add less than seven charms, add 2 centimeters are ok. If you plan to wear eight or more charms, please add 3 centimeters. If you purchase a bangle, just choose the next size from your actual wrist measurement.
Notes:
1. A bracelet is perfectly sized when you measure your wrist tightly and add 2 or 3 cm.
2. If you are between sizes, ask yourself how you like to wear your bracelet. If you wear it tightly choose the smaller size and if you like to wear it loosely take the next size up.
3. Please be aware that when you receive a new bracelet it will feel stiff, which can make it uncomfortably tight. The bracelet will quickly soften and become more flexible as you wear it.
4. Bear in mind that the more charms you add to your bracelets, the tighter it will become.
| Necklace Length (Inches) | Necklace Length (cm) | Style Name | Body Position |
| --- | --- | --- | --- |
| 14" | 35 cm | Collar | Fits close to neck |
| 16" | 40 cm | Choker | Choker |
| 18" | 45 cm | Princess | Hangs at the collarbone |
| 20" | 50 cm | Matinee | Reaches just pass the collarbone |
| 22" | 55cm | Matinee | Falls at or just above the top of the bust |
| 24" | 61 cm | Opera | Sits around the center of the bust |
| 30" | 76 cm | Rope | Drapes below the bust |
Added to Shopping Cart Successfully!
Buy One Get One 40% OFF, USE CODE: H40
GET A FREE MYSTERY GIFT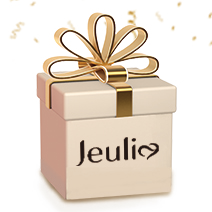 Enter your email to get a FREE MYSTERY GIFT together with your order! (valued CA$75~CA$180)
Setting Information
Metal :
Stainless Steel
Weight :
20.3 g
Height :
6.5 mm
Chain Length :
210 mm
* Images may be enlarged to show details.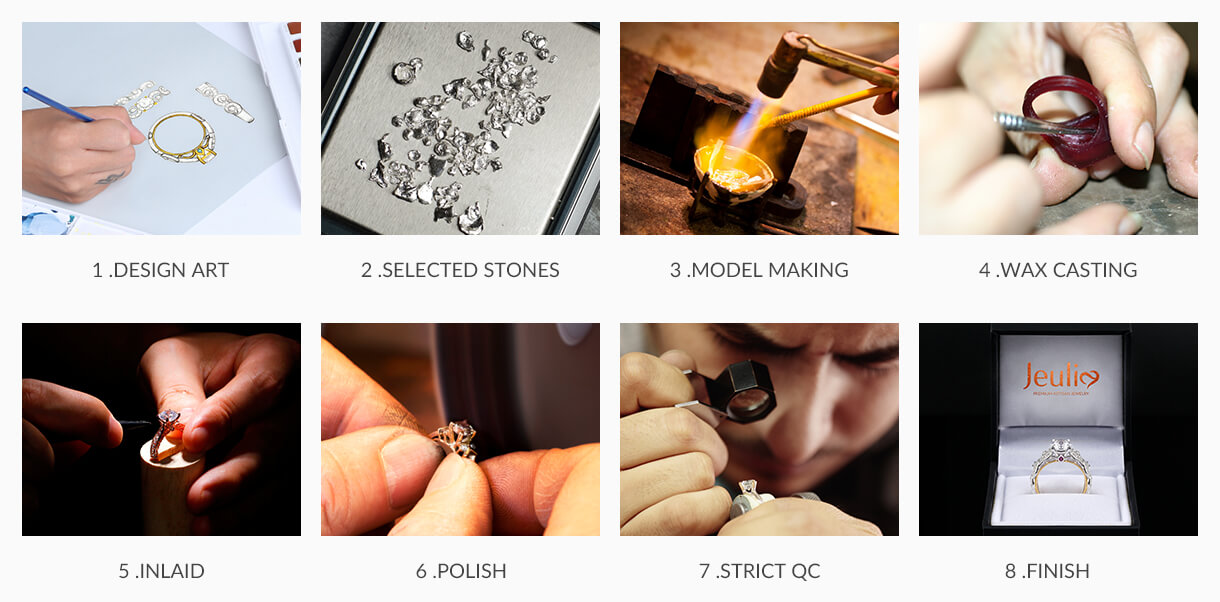 Quality Verified By International Institution SGS
SGS: The world's largest and oldest product quality control and technical identification multinational company.
Test Report Results: 1. Silver(Ag): 935.7‰ 2. Nickel release: Pass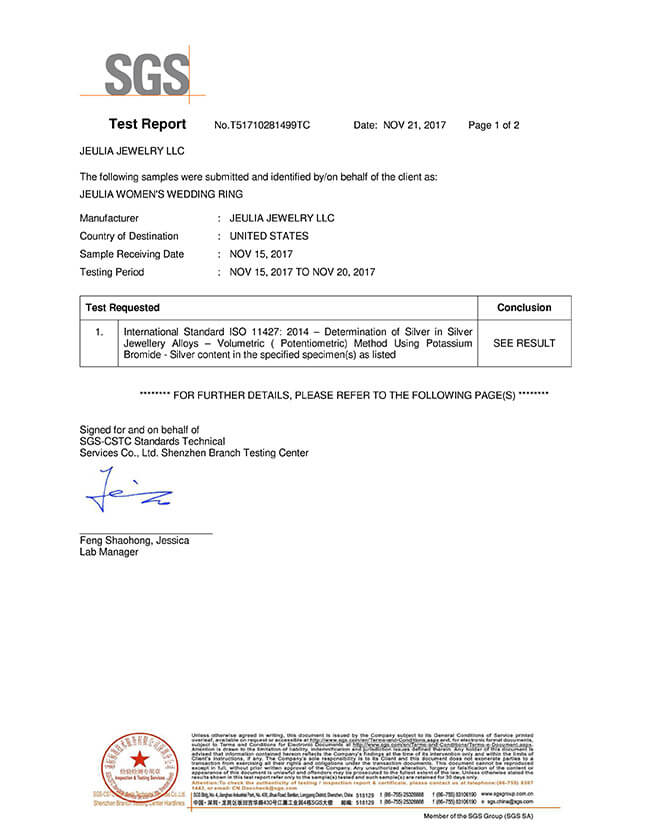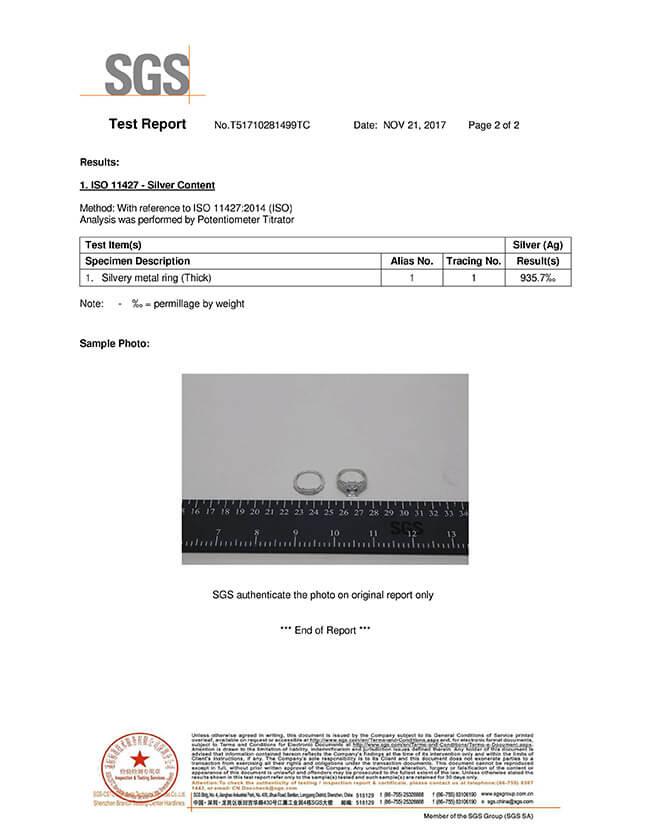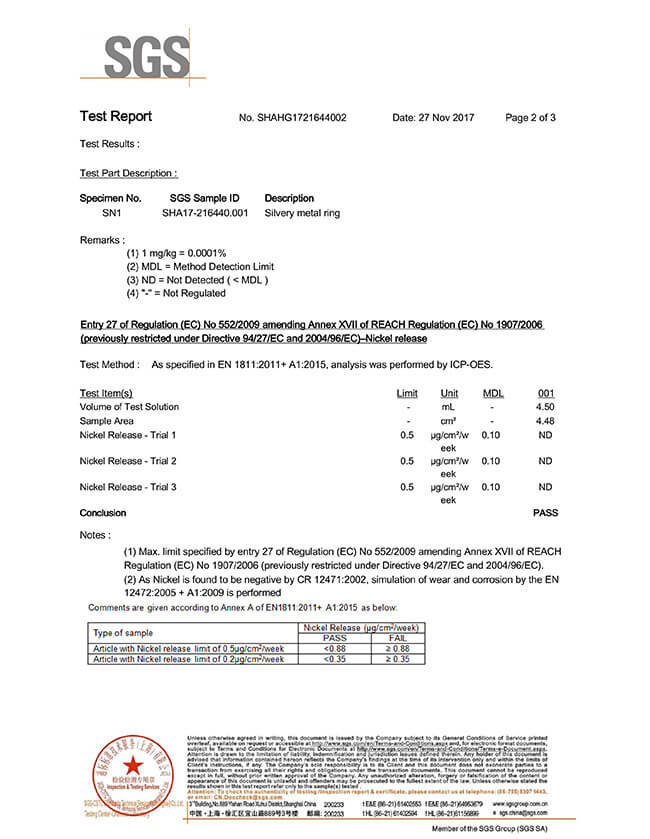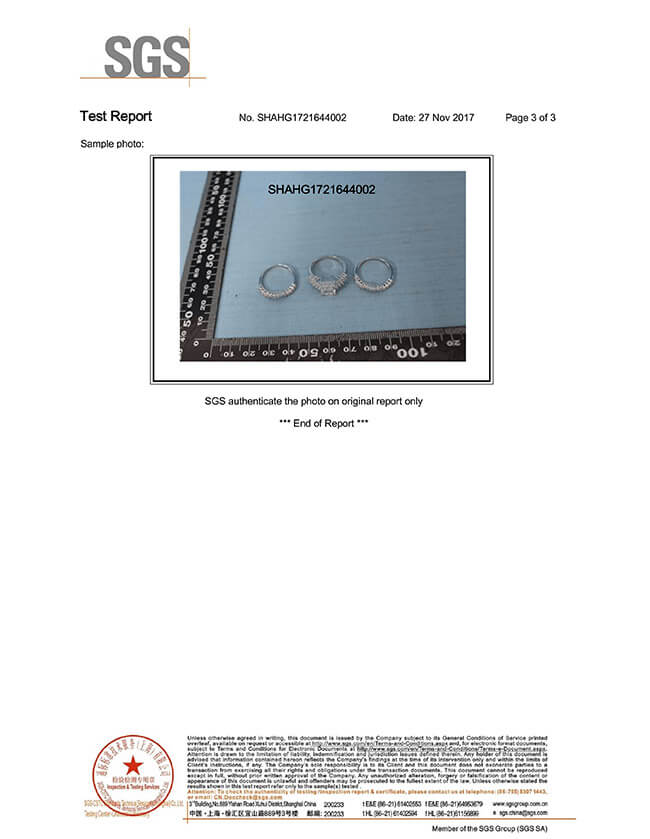 The Jeulia® Stone is an excellent alternative to natural gemstones because it is more scratch-resistant for everyday wear. Unlike natural gemstones that are mined from the earth using large machinery, explosives, and unsafe working conditions, the Jeulia® Stone was developed to be more durable with better optical characteristics than of a diamond while maintaining an ethical standard to protect our environment.
The Gnoce® Stone is an excellent alternative to natural gemstones because it is more scratch-resistant for everyday wear. Unlike natural gemstones that are mined from the earth using large machinery, explosives, and unsafe working conditions, the Gnoce® Stone was developed to be more durable with better optical characteristics than of a diamond while maintaining an ethical standard to protect our environment.
Général

Où se situe votre entreprise?

Notre bureau principal est à Los Angeles, California, tandis que le département de conception et fabrication ont leur siège à Hong Kong.

Avez-vous des points de vente?

Afin de réduire les coûts supplémentaires associés aux magasins physiques (loyer, assurances, personnel), nous n'avons actuellement que magasin en ligne.

Commandes & Paiement

Comment puis-je faire des modifications après avoir passé ma commande?

Si vous trouvez une erreur dans votre commande après avoir reçu notre confirmation de commande, veuillez nous écrire un e-mail à [email protected]

Comment changer la devise?

Dans notre menu, vous verrez un widget de devise dans lequel vous pouvez changer la devise suivante: EUR, CAD, CHF, CZK, DKK, HUF, NOK, PLN, RUB

Quelles sont les modes de paiement acceptées?

Nous acceptons PayPal Express, PayPal Credit et toutes les cartes de crédit principaux.

Comment sécurisez-vous mes informations de paiement?

Nous prenons la sécurité au sérieux et ne traitons aucune de vos informations de paiement nous-mêmes. Toutes les questions liées au paiement sur Jeulia sont traitées par PayPal.

Mes informations personnelles sont-elles confidentielles?

Nous sommes totalement engagés à protéger votre vie privée. Nous ne divulguerons aucune information concernant nos clients ou nos visiteurs à des tiers, sauf si cela fait partie de la fourniture d'un service à vous - par exemple prendre des dispositions pour qu'un produit vous soit envoyé, effectuer des vérifications de crédit et autres vérifications de sécurité et à des fins de recherche client et de profilage ou lorsque nous en avons l'autorisation expresse. Pour plus d'informations, veuillez lire notre

politique de confidentialité

dans son intégralité.

Bijoux

Les pierres sont-elles de vrais diamants?

Notre type de pierre est la pierre Jeulia®, qui constitue une excellente alternative aux pierres précieuses naturelles car elle résiste mieux aux rayures au quotidien. Contrairement aux pierres précieuses naturelles extraites de la terre à l'aide de grosses machines, d'explosifs et de conditions de travail dangereuses, la pierre Jeulia® a été développée pour être plus durable et offrir de meilleures caractéristiques optiques que le diamant, tout en maintenant une norme éthique pour la protection de notre environnement. Si vous souhaitez en savoir plus, veuillez consulter cette page:

la pierre que nous utilisons

Est-ce que ces bijoux vont rendre ma peau verte?

Non, nos bijoux ne verdiront pas votre peau. Les bijoux qui transforment votre peau en vert sont en cuivre. Nos bijoux sont en argent sterling 925 et leur qualité a été contrôlée par l'Institution international SGS.

Pour les bijoux plaqués, je crains que la couleur se fane naturellement.

Nous avons un processus de contrôle stricte de qualité pour assurer la qualité de tous nos bijoux. Le placage ne s'effacera pas si vous prenez soin de vos bijoux. Vous pouvez visiter cette page:

Entretient des bijoux

pour en savoir plus.
Dans les rares cas où quelque chose ne va pas avec vos bijoux, veuillez contacter immédiatement notre service clientèle afin que nous puissions vous aider à résoudre votre problème. En cas de problème et dans le délai de votre garantie, nous procéderons à la réparation de vos bijoux. Pour plus d'informations, veuillez consulter:

Politique deretour de 30 jours

and

et garantie un an

Expédition & Retour

Où expédiez-vous et combien coûte l'expédition?

Pour votre commodité, nous sommes heureux d'expédier nos produits à toute europe et aux pays francophones. La livraison standard est gratuite à partir de 59€. La livraison express est gratuite dès 140€. Pour en savoir plus, veuillez visiter

Expédition & Livraison

Combien de temps pour recevoir mes bijoux?

Délai de Livraison = Délai de Traitement + Délai d'Expédition
Le temps de traitement diffère d'un produit à l'autre. Certains styles populaires peuvent être expédiés dans les 24 heures, tandis que les commandes gravées ou personnalisées peuvent prendre jusqu'à 3-12 jours ouvrés.
Le délai de livraison dépend du mode d'expédition que vous avez sélectionné. Pour plus d'informations, veuillez consulter

expédition et livraison.

Dois-je payer des droits de douane, taxes ou autres frais?

Aucune taxe à la consommation ne vous sera facturée. Cependant, vous devrez peut-être payer les droits de douane vous-même.

Et si je n'aime pas mes bijoux après l'avoir reçu?

Ne vous inquiétez pas. Nous promettons une politique de retour facile dans les 30 jours. Si vous n'aimez pas les bijoux après avoir reçu le colis, vous pouvez retourner le bijoux neuf dans son emballage d'origine. Après avoir reçu le retour, on fait le remboursement. Tous les cadeaux promotionnels doivent également être retournés avec votre bijoux.

Quelle est votre politique de retour?

Nous proposons une politique de retour facile de 30 jours. Si vous n'êtes pas satisfait de votre achat, vous pouvez le renvoyer dans les 30 jours suivant la date de livraison pour un remboursement. Pour en savoir plus, veuillez consulter notre

politique de retour 30 jours.

Et si j'ai une question à laquelle on n'a pas répondu ci-dessus?
Nous sommes toujours heureux de vous aider avec toutes les questions que vous pourriez avoir. H'hésitez pas à nous contacter.

Our Mission
To do everything we can to support reputable organizations to make a difference.
Know More About Jeulia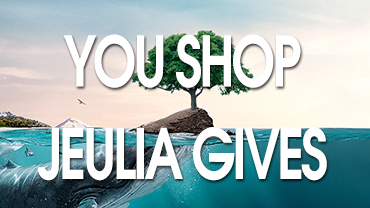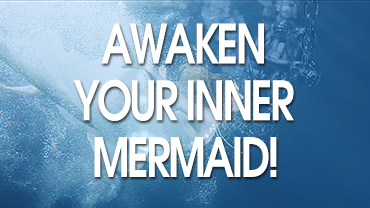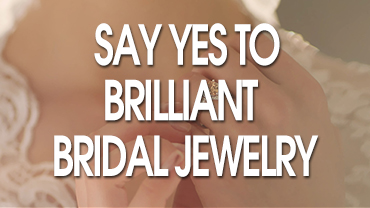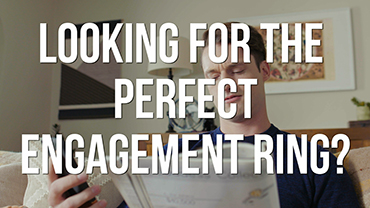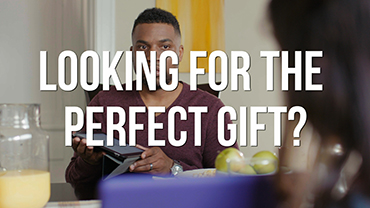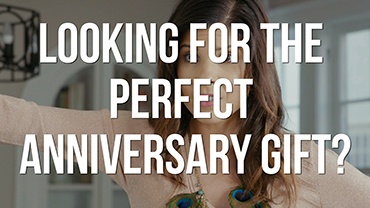 # jeuliajewelry
Tag a photo with #jeuliajewelry on social media for a chance to win a $100 Jeulia Gift Card
and get featured in Jeulia Gallery Or Upload your photo here.